A Place of Comfort; A Place of Care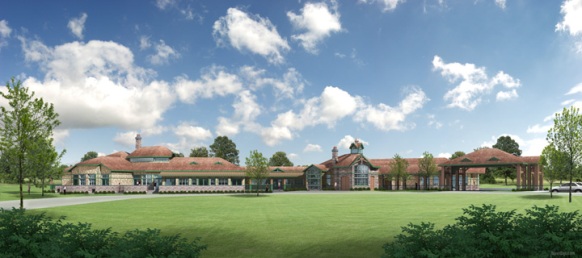 The McCall Hospice House of Greenville is truly a house of care, providing a place of comfort for patients in the end of life stages and their families.  With close attention to detail, the design of the facility offers a nurturing and supportive environment.  Below are some details about our the McCall Hospice House of Care:
Facility & Site Features:
-37,059 square foot facility
-30 private in-patient beds
-Private rooms each with a large bathroom to accomodate wheelchairs and
    gurneys
-Each room features a patio or screened porch
-Small chapel
-Three common areas with fireplaces
-Two family rooms each connected to a children's playroom
-Five-acre site overlooking the Reedy River
Comforting Features:
-Interior design of rooms, with ample natural light and soft colors, promotes
    a relaxed, "home-like" feel
-Each of the 30 beds, designed to permit patient movement, will be covered
    in lovely, home-like bedding
-Common areas furnished with chairs and couches, plus a fireplace will
    create a comfortable setting for families to gather
-Children's rooms will be stocked with a TV and toys
-Patio or screened porch adjacent to each patient room built to accomodate
    patient beds to be outdoors and see the beautiful landscaping and
    peaceful gardens
-Central courtyard within the Hospice House will offer a place of peace and
    tranquility for patients and their loved ones
-Small chapel will allow intimate groups to gather for worship and
    meditation
Please click here to view the
floor plan
for the facility. To learn more about the levels of care that will be provided to patients at the Hospice House, please
click here
.